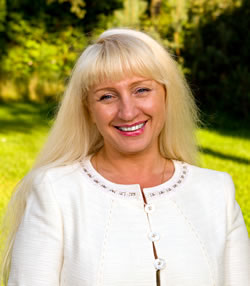 My name is Atali Stahlman, I´m psychologist-counselor, psychotherapist (Neuro-Linguistic Programming (NLP)). I have studied psychology in Academy Nord which I graduated on 2005 with Master´s Degree in Psychology (cum laude). Since 2006 I´m attending the doctoral study in Academy Nord.
After graduating the university I have started my own private practice as psychologist-counselor. In addition I have worked in the area of the Ministry of Justice as a psychologist-specialist. I have conducted several trainings and I have given lectures about court-psychology as a lecturer in Academy Nord.
Therapies which I use the most include cognitive-behavioral therapy and NLP (Neuro-Linguistic Programming) which teach that in order to change one´s behavior and attitude its enough to embrace the positive program.
I´m using motto - no problem can remain unsolved - in my work. Way to solve the problem begins with the first step which is being aware of the problem and seeking help.